Quiz of the Month ❯ August 2019

---
Instructions
Login to CTisus.com. If you do not have a CTisus account, create one here »
Click on thumbnail images to view a larger version of the image
Select the best answer
Submit your answers by selecting the "Submit" button at the end of the quiz.
1) The most likely diagnosis to explain the appearance of the right renal artery is?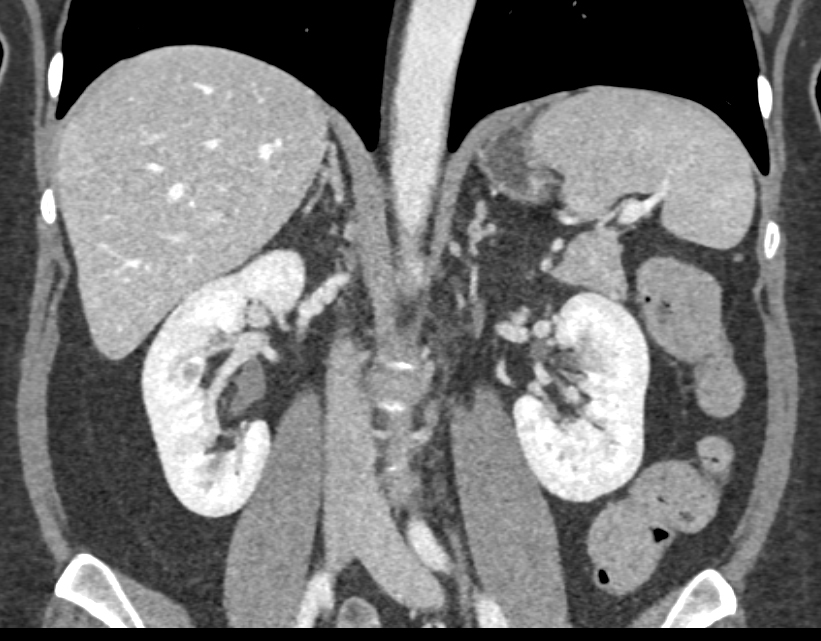 renal artery aneurysm (RAA)
renal artery stenosis (RAS)
vasculitis
fibromuscular dysplasia (FMD)
2) The most likely diagnosis for the right adrenal mass is?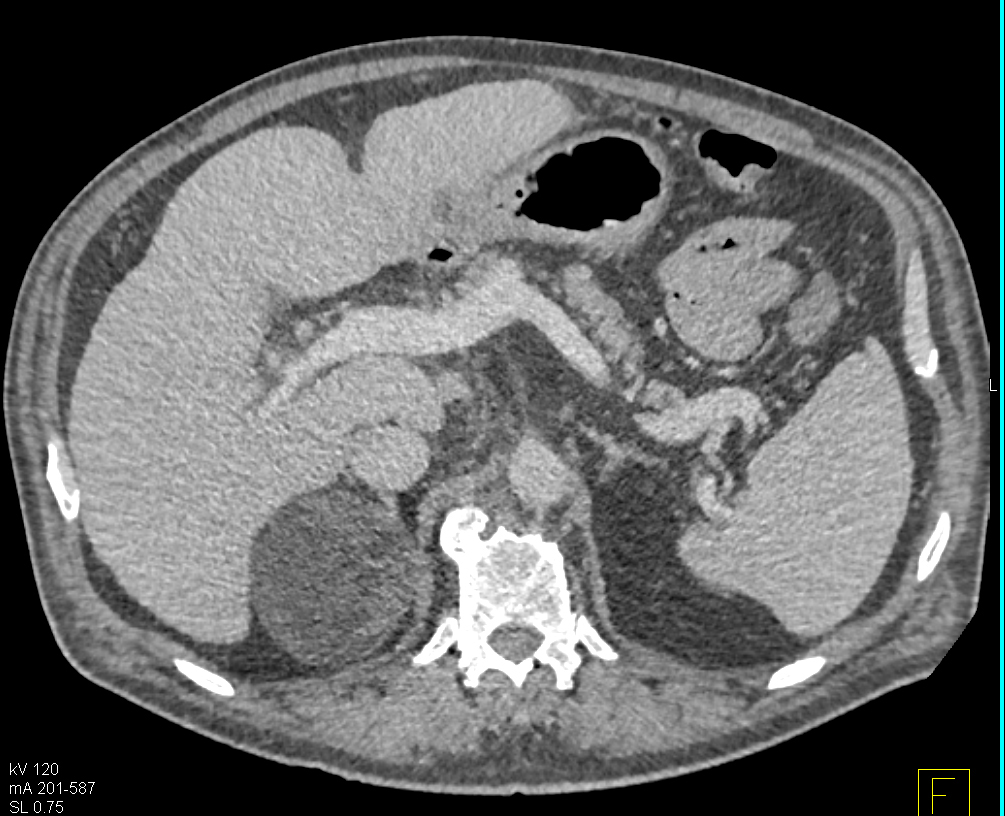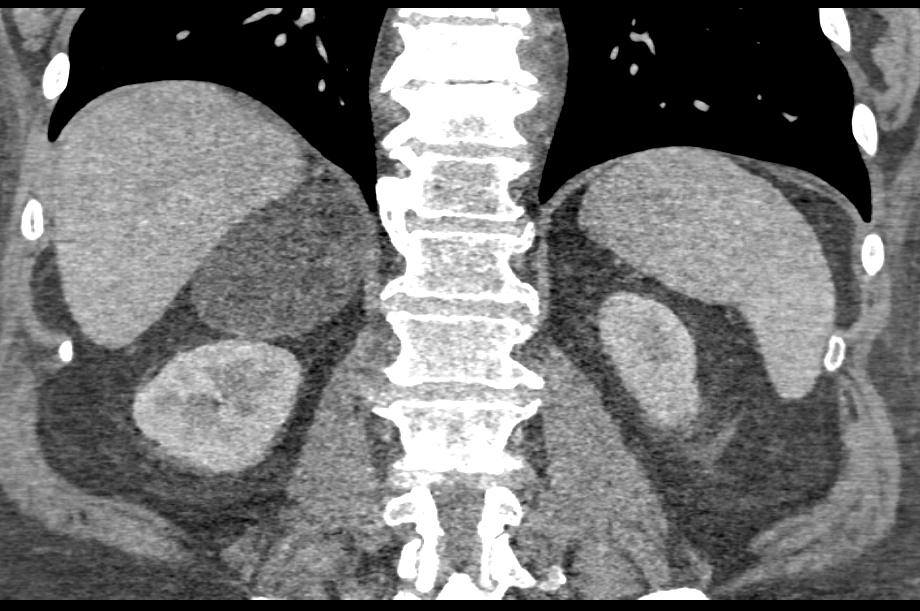 adenoma
myelolipoma
adrenal carcinoma
adrenal hyperplasia
3) The best diagnosis in this case is?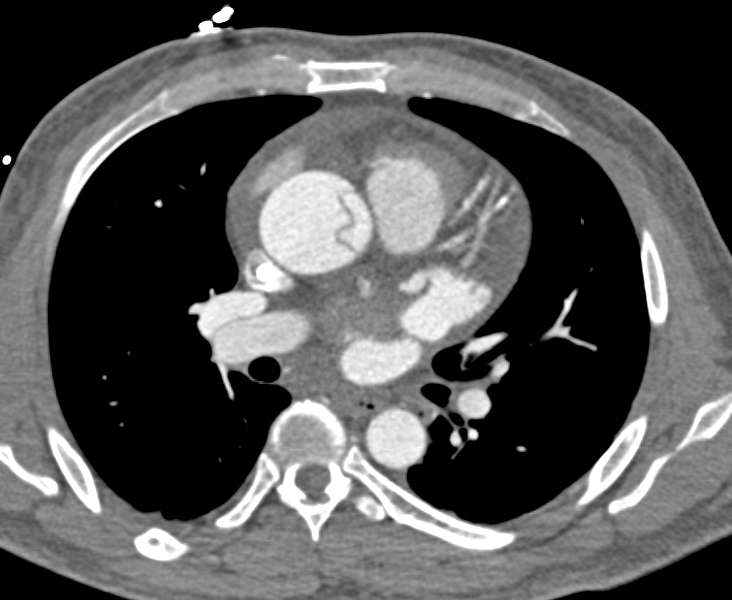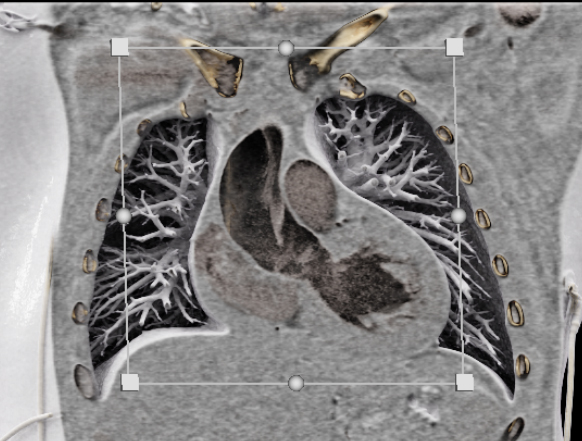 type A dissection
type B dissection
intramural hematoma
motion artifact
8) This patient had a recent GSW and now has thigh pain. The best dx is?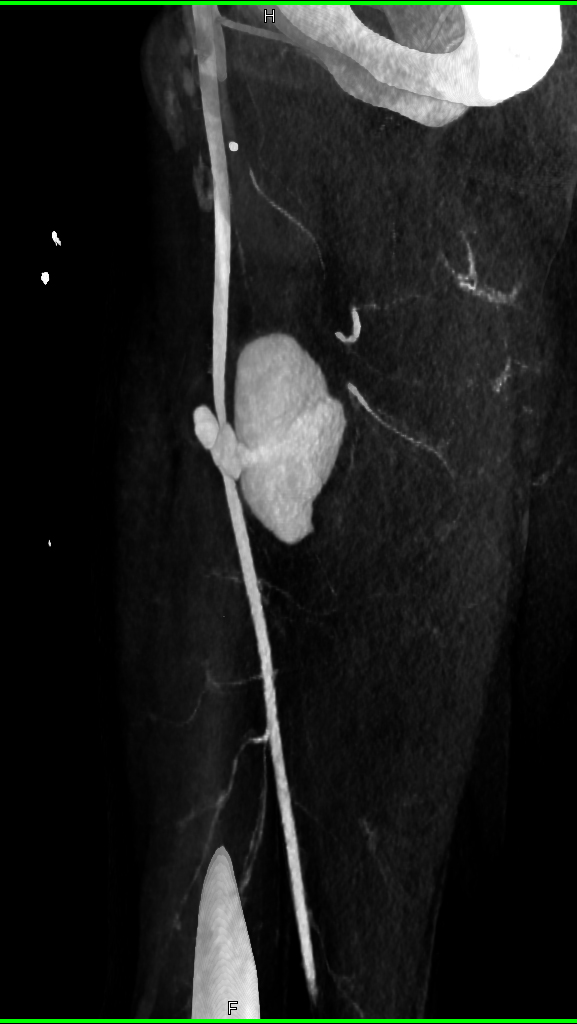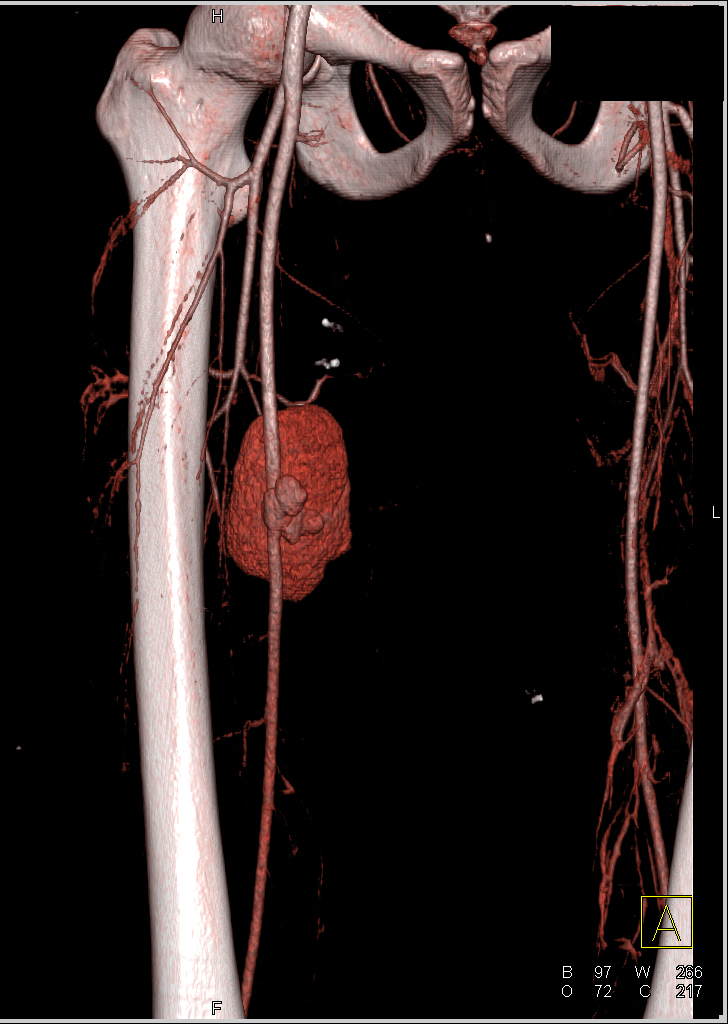 hematoma
sarcoma
pseudoaneurysm of SFA
active bleed
9) In this patient with RLQ pain the least likely dx is ?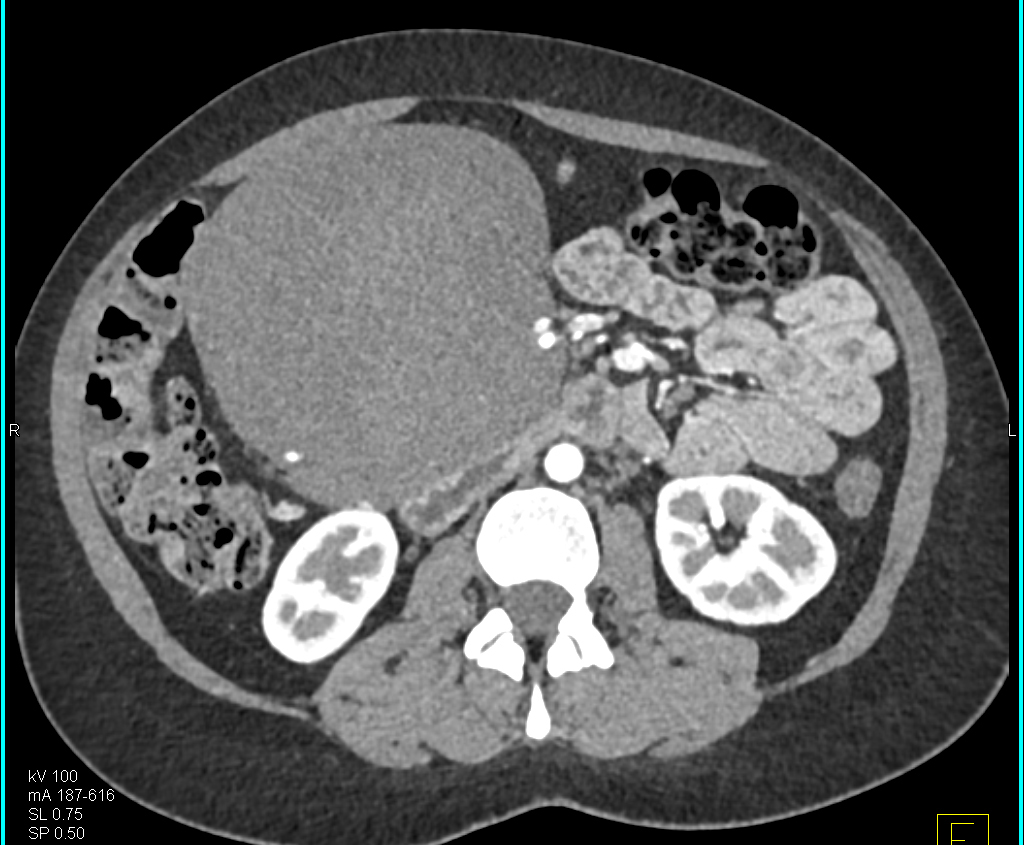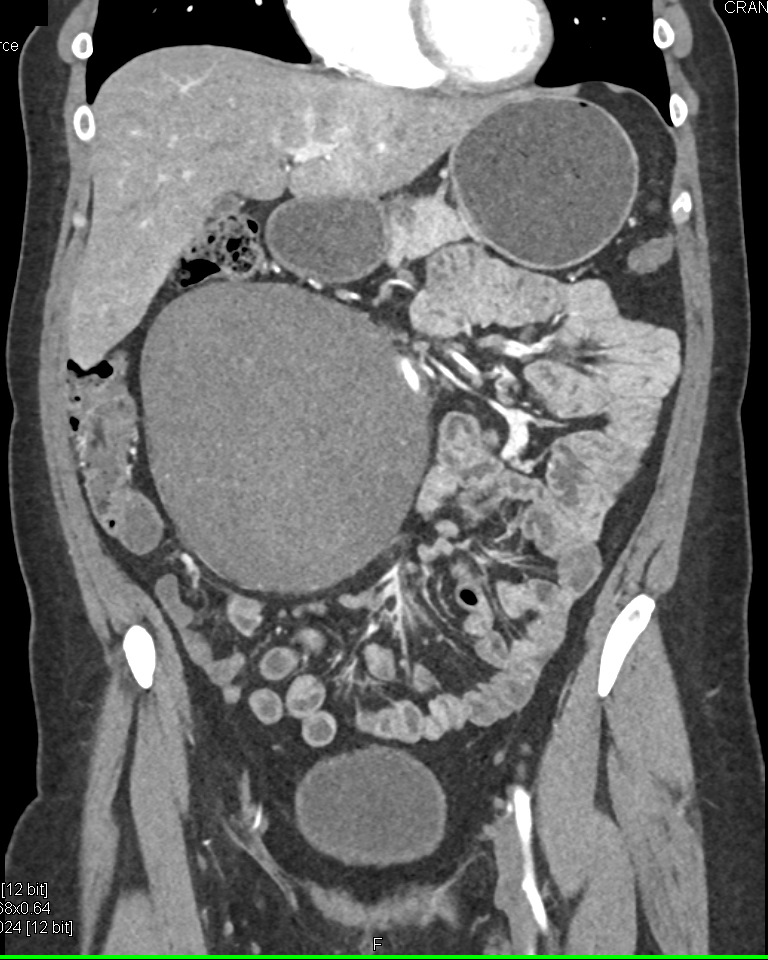 small bowel GIST tumor
desmoid fibromatosis
lymphoma
hematoma
10) The best dx in this 50ish year old is to explain the left adrenal mass is?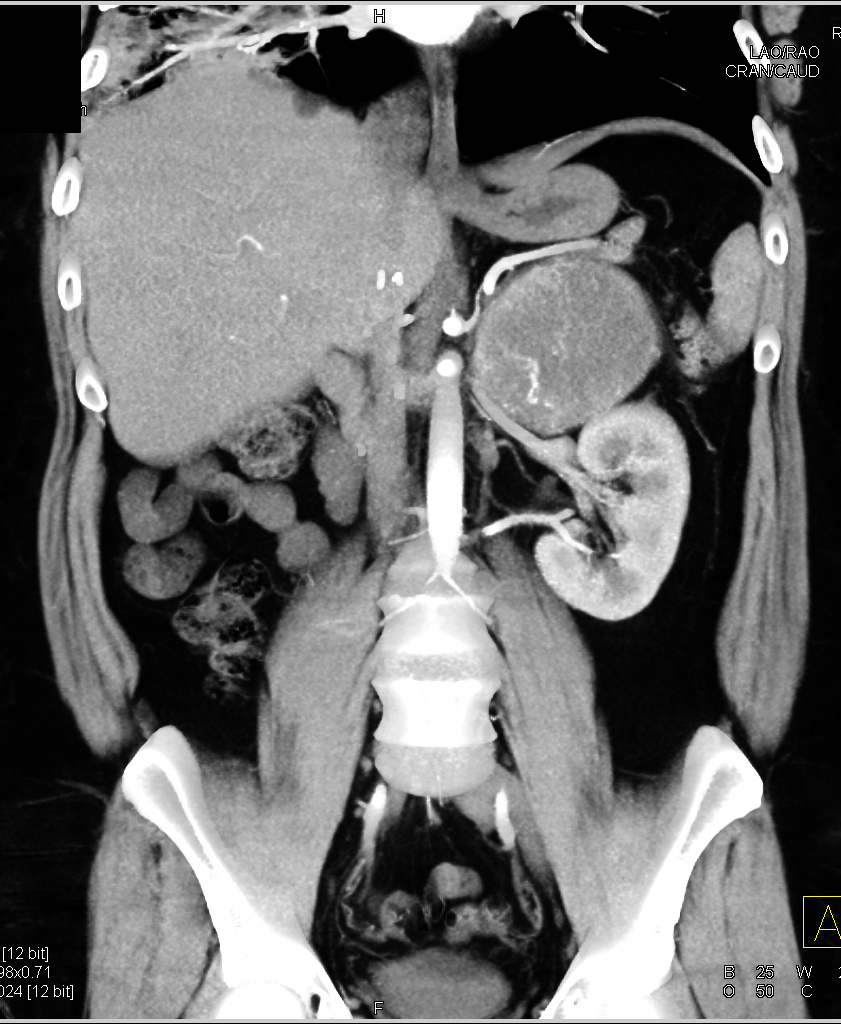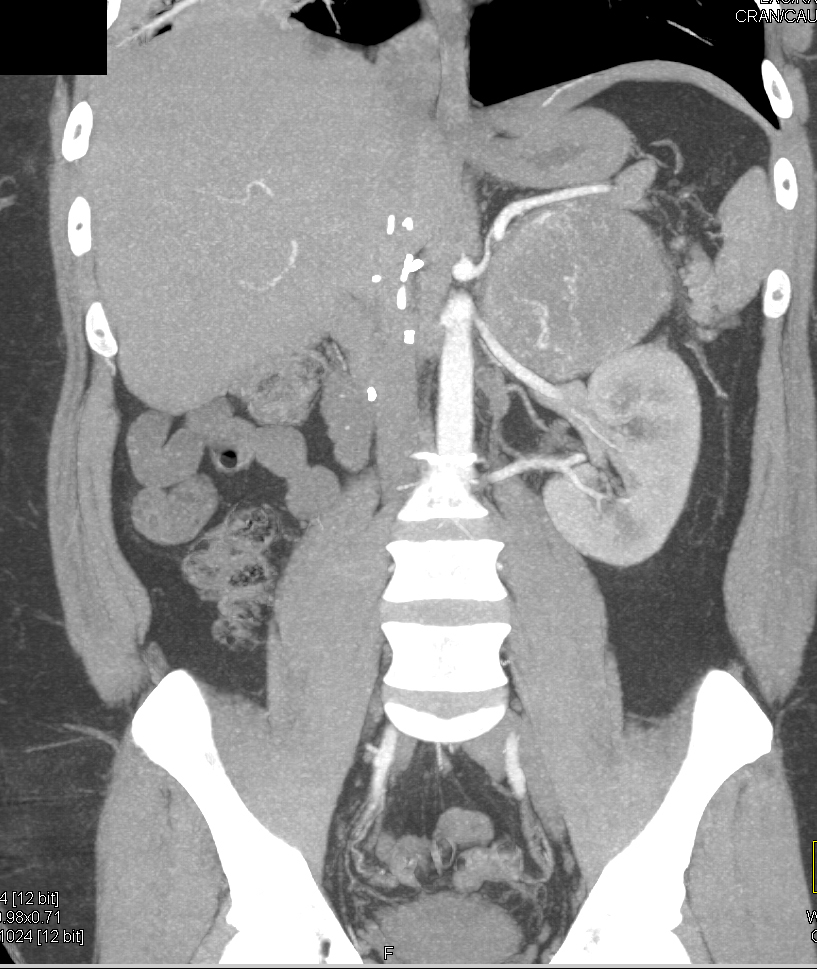 pheochromocytoma
primary adrenal carcinoma
lymphoma
metastatic renal cell carcinoma