Quiz of the Month ❯ November 2018

---
Instructions
Login to CTisus.com. If you do not have a CTisus account, create one here »
Click on thumbnail images to view a larger version of the image
Select the best answer
Submit your answers by selecting the "Submit" button at the end of the quiz.
1) The most likely diagnosis in this case is?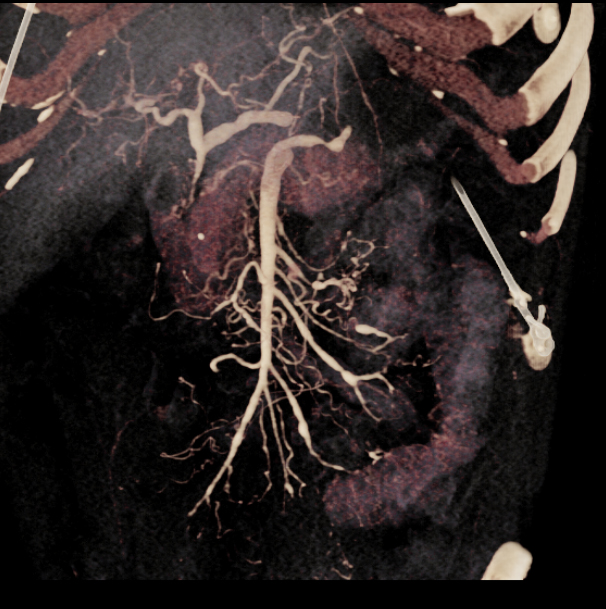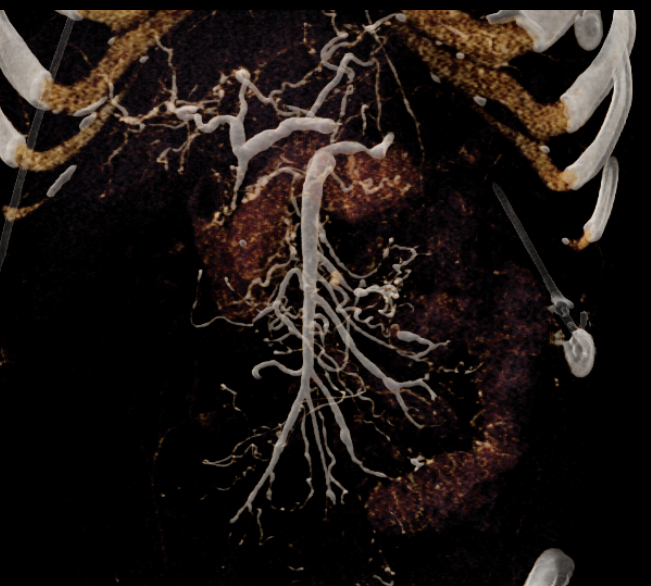 Lupus (SLE)
Polyarteritis Nodosa (PAN)
IV Drug Abuse (IVDA)
Carcinoid Syndrome
2) The most likely pathology for this renal mass is?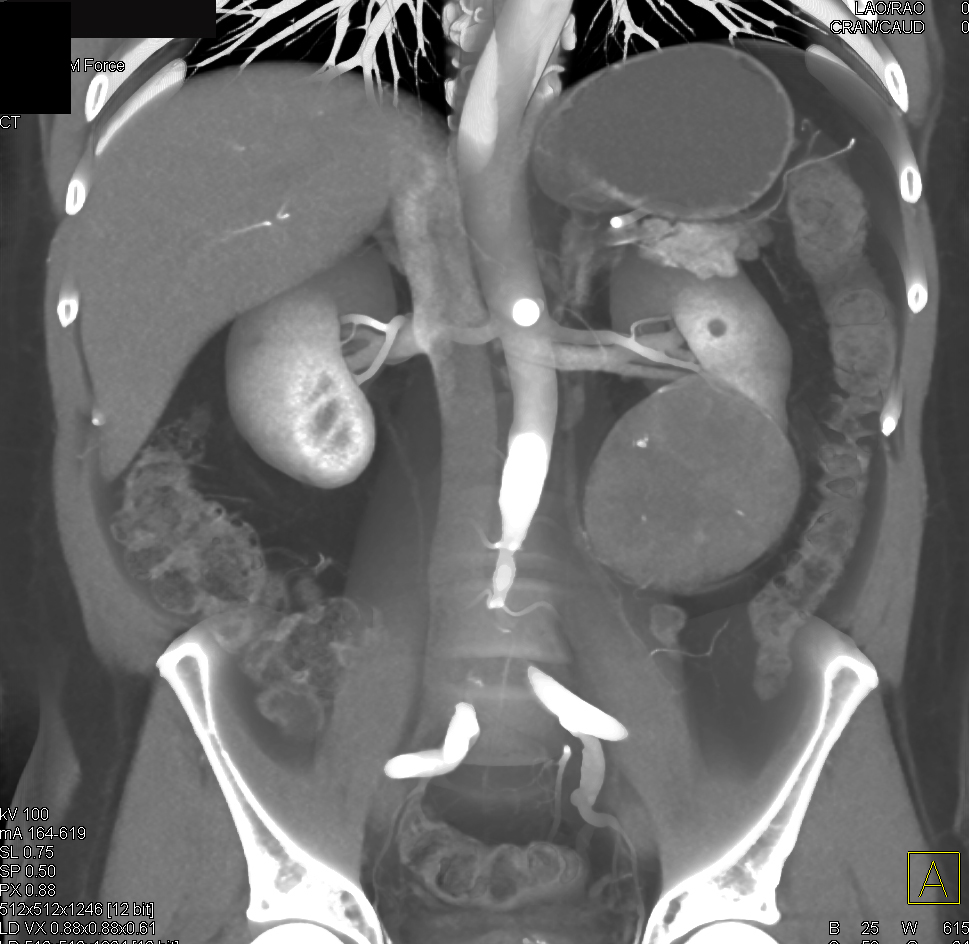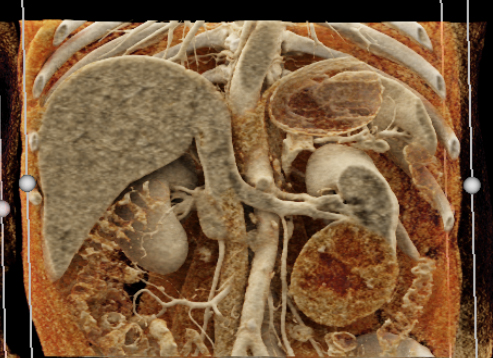 clear cell RCC
papillary RCC
oncocytoma
limited fat angiomyolipoma
4) The cause of this patients right UPJ is?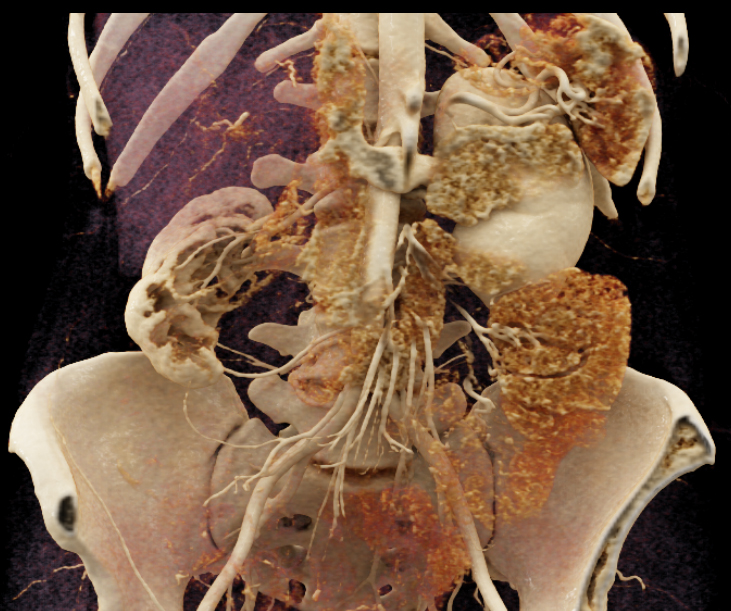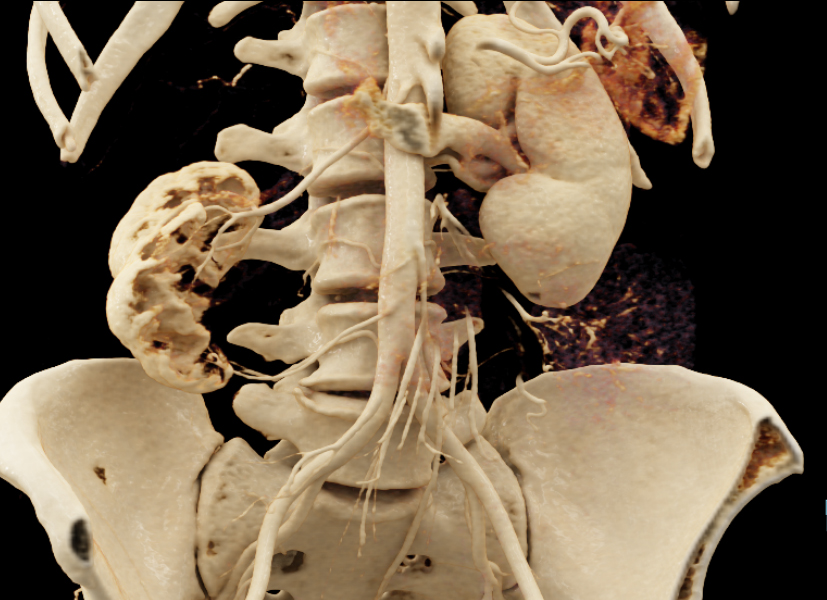 Impacted stone in proximal ureter
Scaring in renal pelvis at UPJ
Crossing lower pole renal artery
Crossing lower pole renal vein
5) The most likely diagnosis in this 20ish year old male is?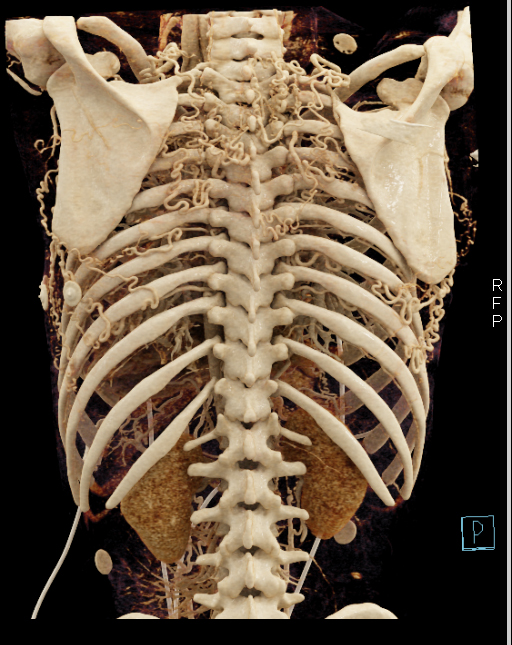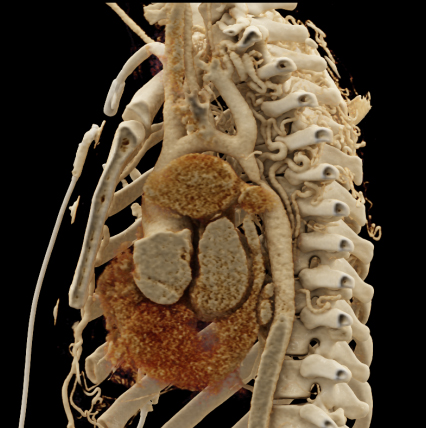 Post Trauma Injury to Aorta
Chronic dissection
Coarctation of the Aorta
Vasculitis (Takayasu's)
6) The most likely diagnosis in this patient with RLQ pain is?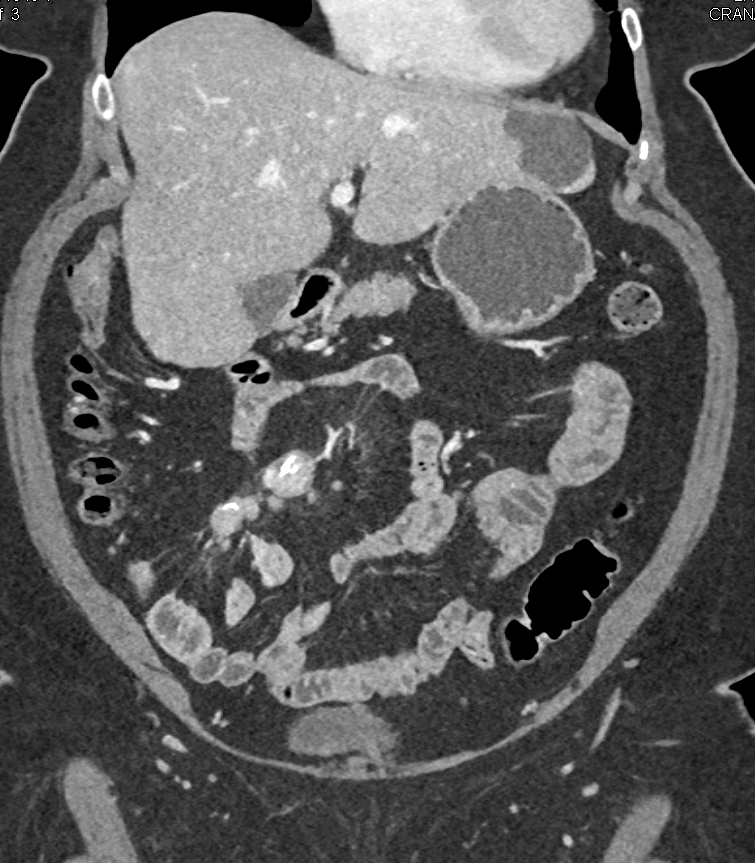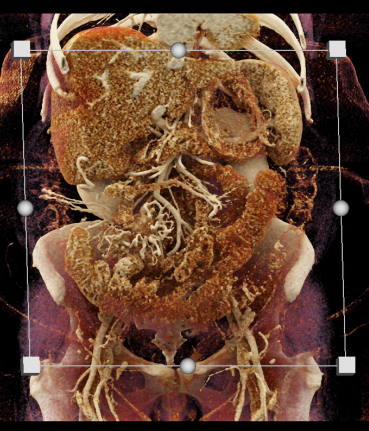 Appendicitis
Lymphoma
Crohns disease
Carcinoid Tumor
7) In this post trauma patient the best diagnosis is?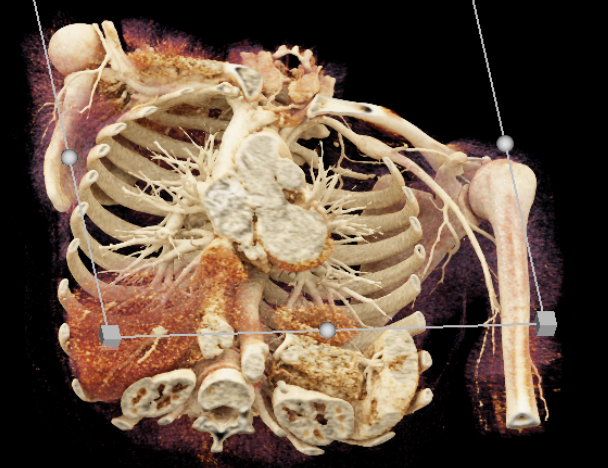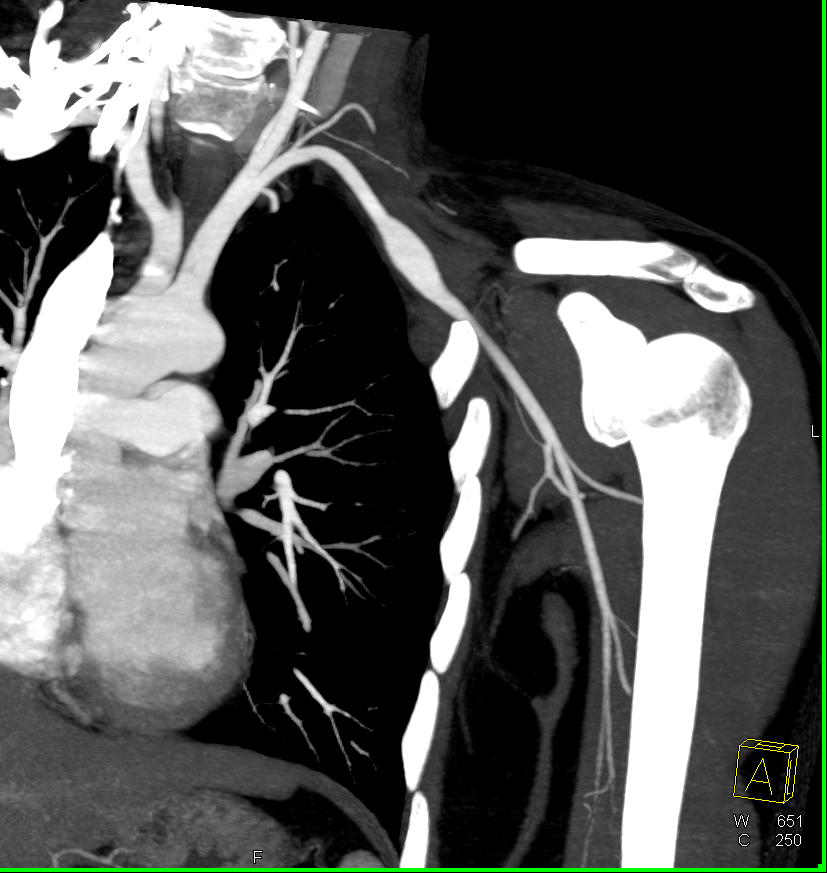 Vasculitis
IVDA
Subclavian Artery Aneurysm
Ehlers Danlos Syndrome
8) In this case of chest pain , rule out dissection the best dx is?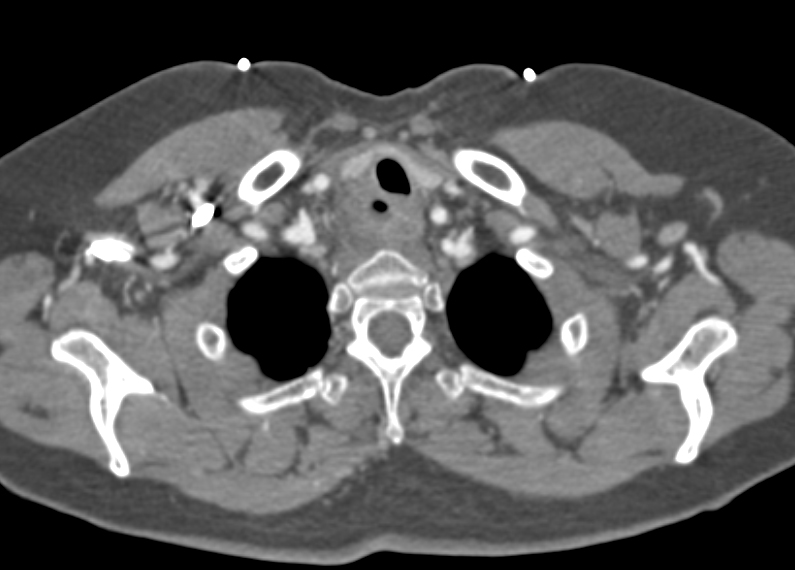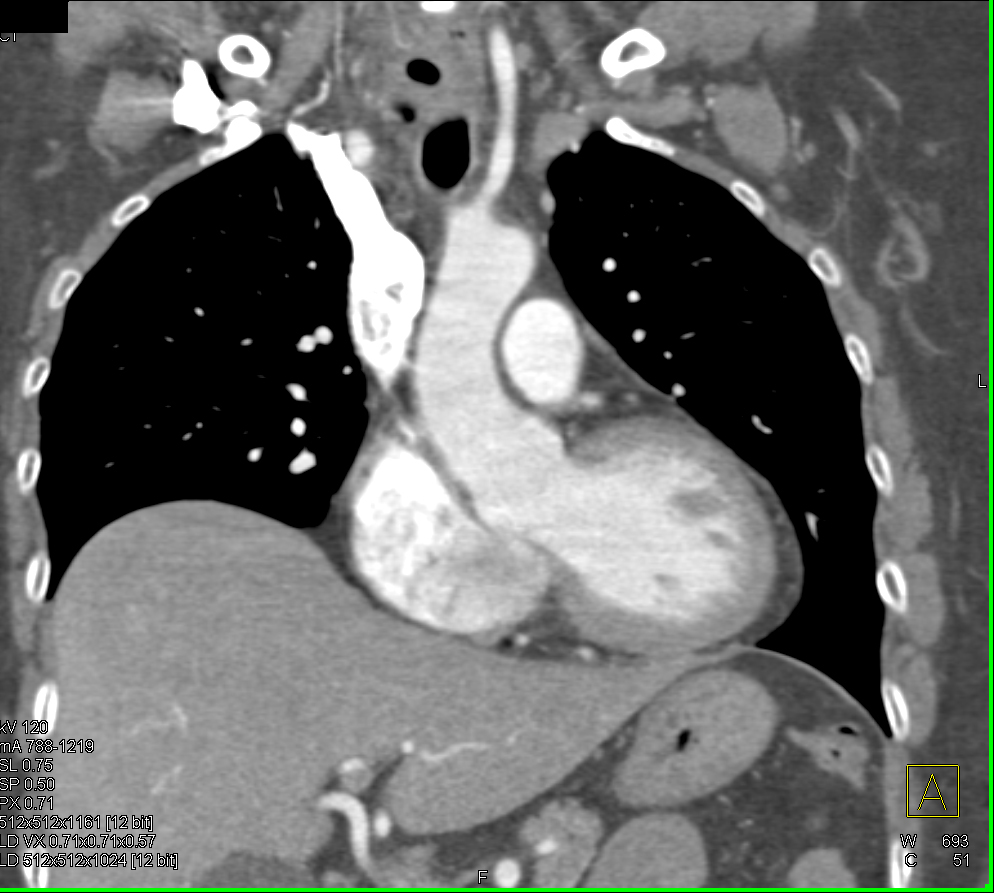 Aortic dissection
Mediastinitis
Esophageal cancer
Esophagitis
9) In this patient post recent catheterization of the heart via wrist approach the best dx is?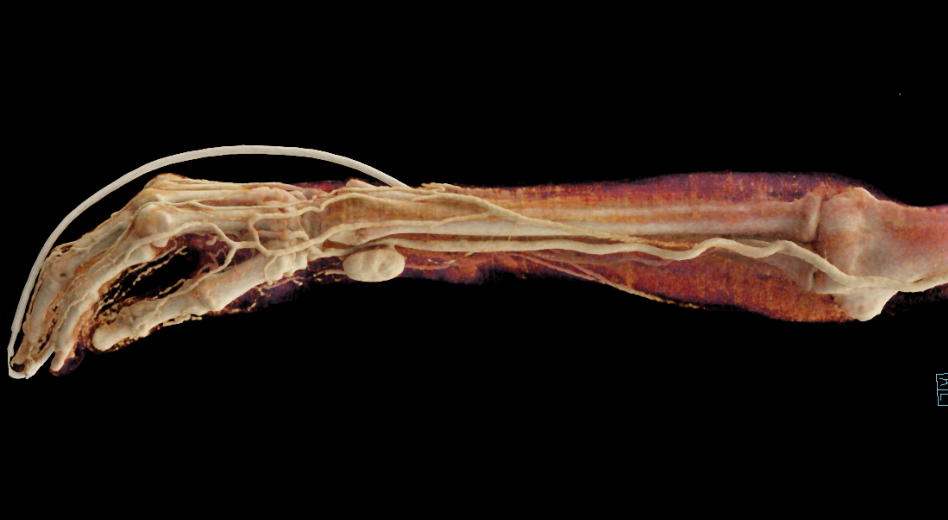 Radial artery pseudoaneurysm
Acute bleed
Radial artery spasm
Vasculitis
10) In this patient with known IVDA and arm pain the best dx is?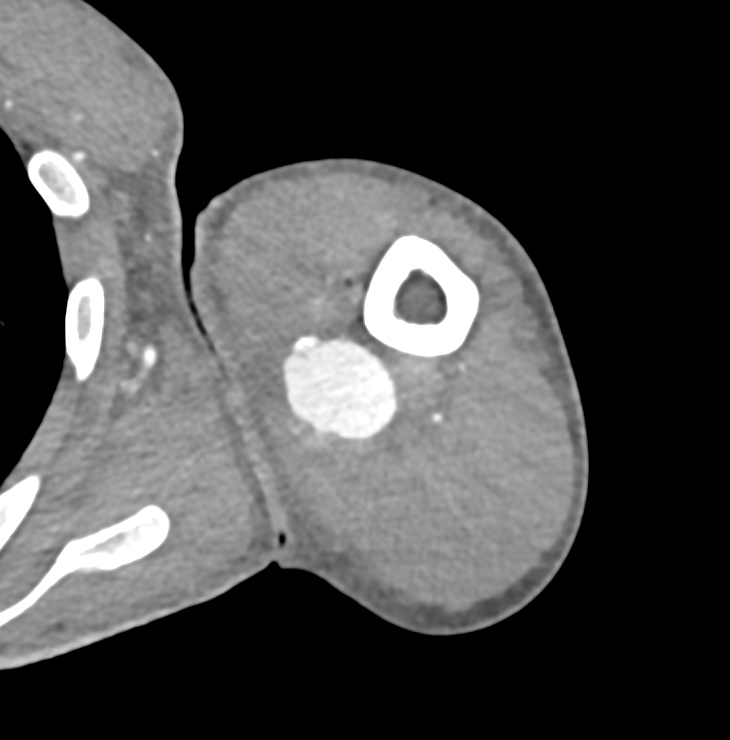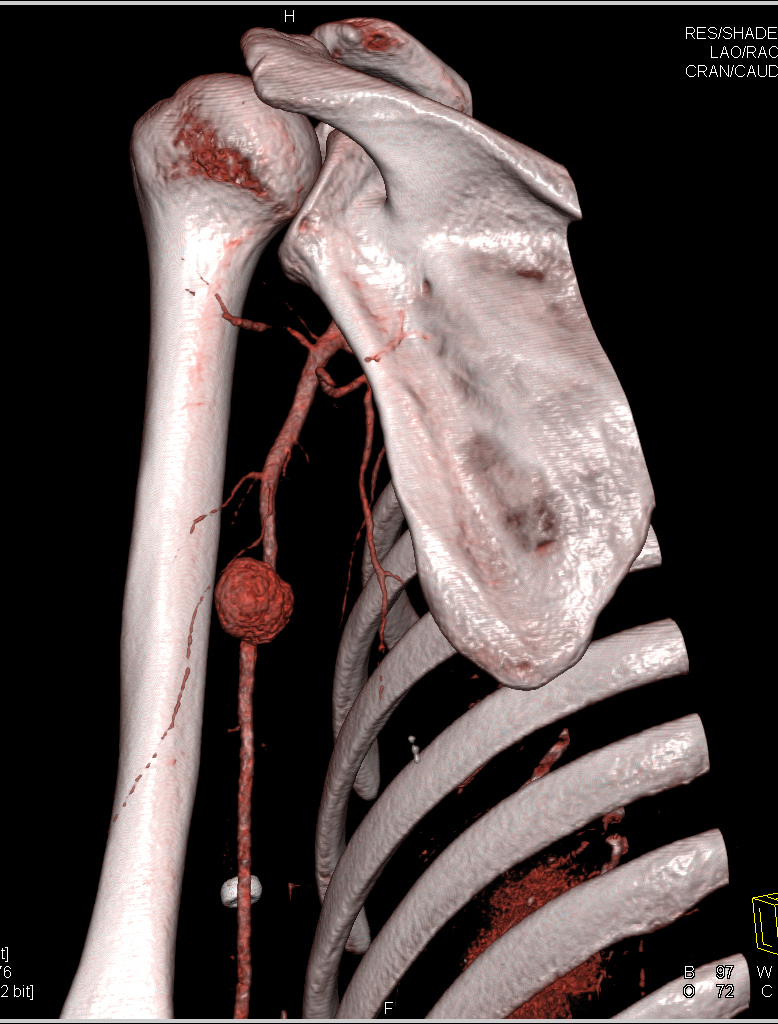 Brachial artery dissection
Brachial artery pseudoaneurysm
Brachial artery spasm
Soft tissue sarcoma