Quiz of the Month ❯ March 2018

---
Instructions
Login to CTisus.com. If you do not have a CTisus account, create one here »
Click on thumbnail images to view a larger version of the image
Select the best answer
Submit your answers by selecting the "Submit" button at the end of the quiz.
1) The most likely diagnosis of this mandibular lesion is?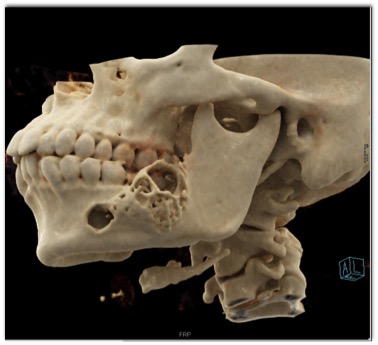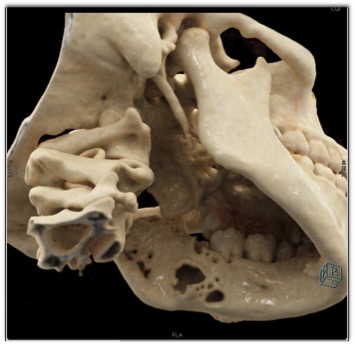 bone cyst
osteomyelitis
Ameloblastoma
giant cell tumor
2) The most likely diagnosis in this case is?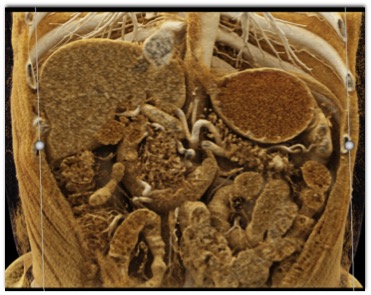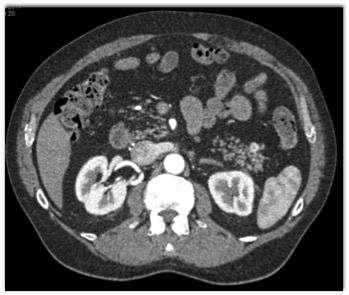 neuroendocrine tumor
IPMN
pancreatic adenocarcinoma
metastatic pancreatic cancer
3) The most likely diagnosis in this case is?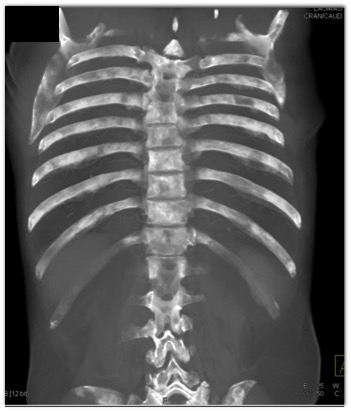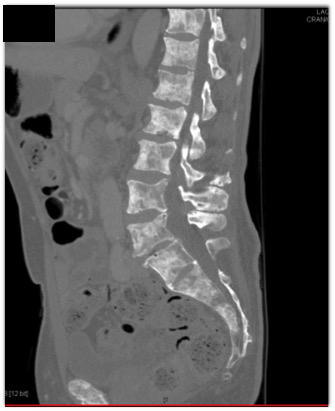 myeloma
metastatic breast cancer
renal osteodystrophy
osteoporosis
4) In this patient with an aortic valve repair the best description of the AVR is?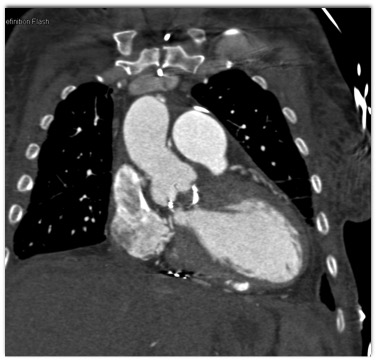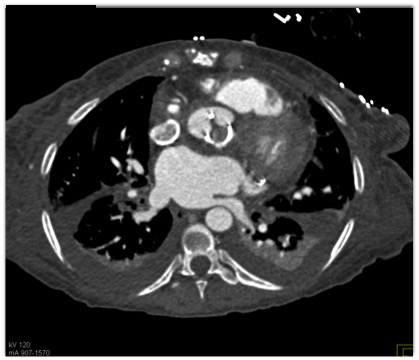 normal
flow related artifacts
Vegetations on AVR
AVR has failed
5) The most likely diagnosis in this patient with RLQ pain is?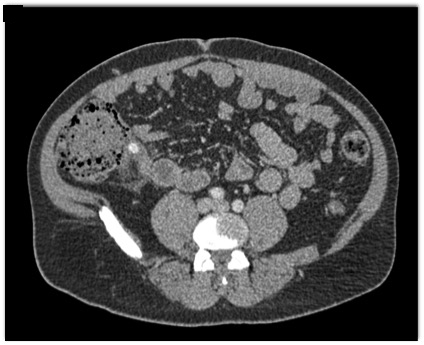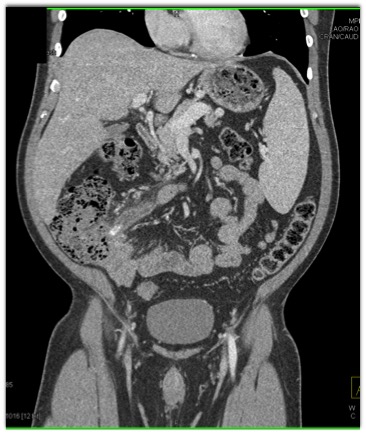 diverticulitis
appendicitis
ischemic colitis
TB of the ileum
6) In this patient the most likely cause of the renal bleed is?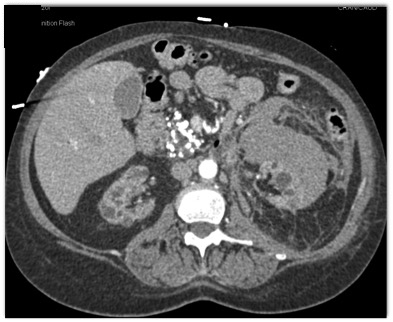 renal cell carcinoma
angiomyolipoma
trauma
end stage renal disease
7) The most likely diagnosis in this case is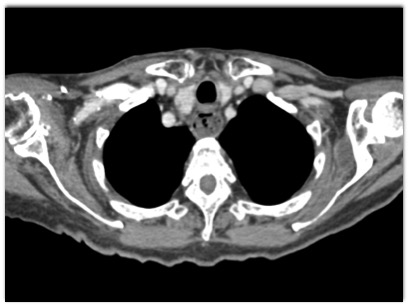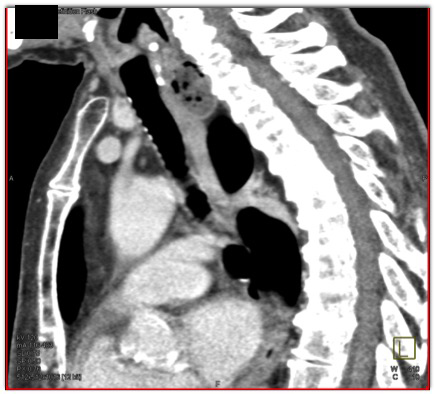 esophageal polyp
esophageal cancer
Zenkers diverticulum
gastric content reflux
8) The mass in this 30ish year old female in the ER post trauma is?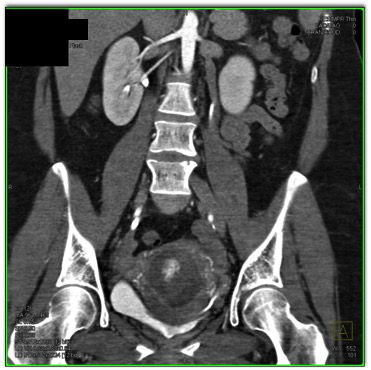 sarcoma
intrauterine pregnancy
hemorrhage
artifact
9) The diagnosis on this dual energy CT of the wrist is?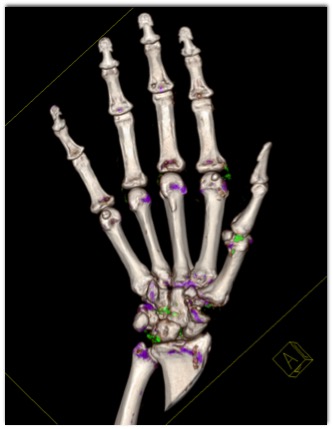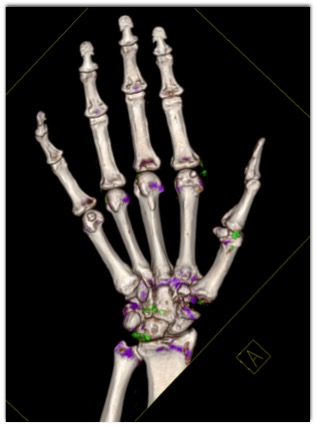 osteoarthritis
gout
hemochromatosis
pseudo gout