---
Podcasting presents a new conduit to quickly provide practicing radiologists with state-of-the-art information about CT scanners, acquisition protocols, and postprocessing of data sets, available 24 hours a day. The ease of creation and delivery enables the information to be rapidly updated. The advantage of this type of mobile audiocast is that the user is not tied to the computer to review the information. It can be reviewed virtually anywhere that one would listen to an MP3 player—for example, while commuting to work or exercising. Examples of our use of podcasting can be found linked from the main page of our Web site, www.ctisus.com (Fig. 6).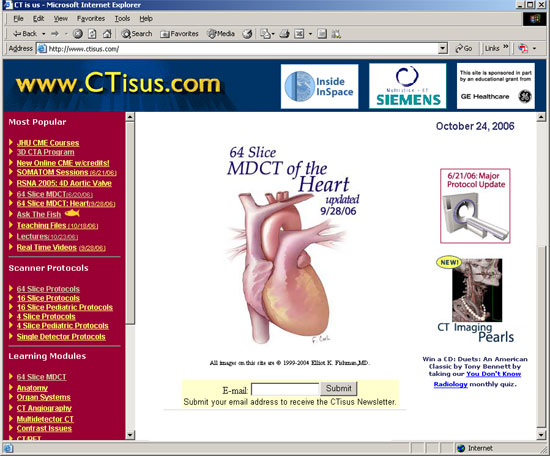 Fig. 6—Our Web site, www.ctisus.com, makes use of podcasting to address topics such as IV contrast material and cardiac CT angiography.
We are currently adding a new podcast each week. At the present time, we have published lectures on 64-MDCT, IV contrast administration, coronary CT angiography, virtual colonoscopy, pancreatic imaging, the evaluation of hematuria, incidental adrenal masses, CT screening, workflow, and an introduction to podcasting through our Web site. A concise lecture of short duration is well suited to communicate the key points on a topic, and our available audiocasts range from 2.5 to 14.5 minutes. It is difficult for us to ascertain how many users actually listen to each podcast; however, our best measure of the number people who are interested in the podcasts is how many requests we have had for our .rss file, which must be accessed whenever the user downloads a podcast. We had 3,268 requests in the 5-month period from March 22, 2005, to August 20, 2005. The Web site also provides a means for users to provide comments or pose questions after listening to a podcast. As the technology becomes mainstream, such feedback from the users will be integral in guiding implementation.