Quiz of the Month ❯ July 2017

---
Instructions
Login to CTisus.com. If you do not have a CTisus account, create one here »
Click on thumbnail images to view a larger version of the image
Select the best answer
Submit your answers by selecting the "Submit" button at the end of the quiz.
1) This patient presented with chest pain one month following trauma. The most likely diagnosis is?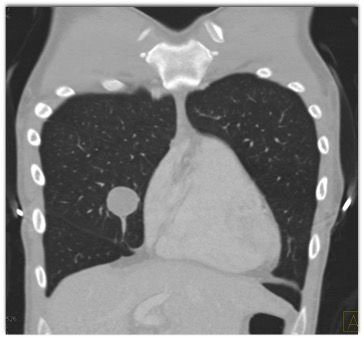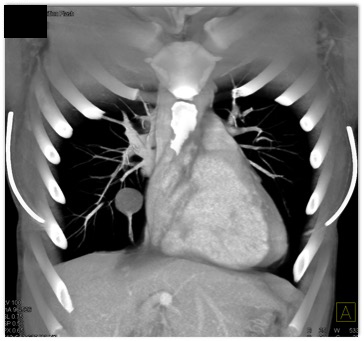 lung cancer
hamartoma
pulmonary hematoma
sequestration
2) In this 45 year old female with chest pain the most likely diagnosis is?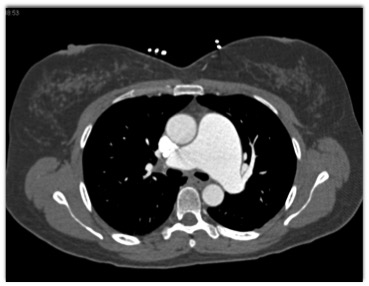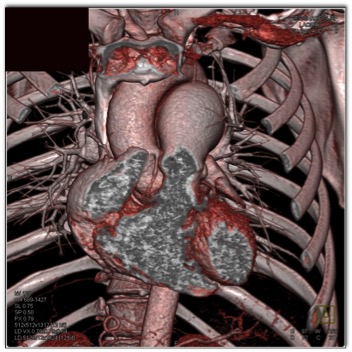 pulmonary artery aneurysm
lymphoma
Takayasu's aortitis
Vasculitis
3) In this 40ish year old with abdominal pain and fever the best diagnosis is?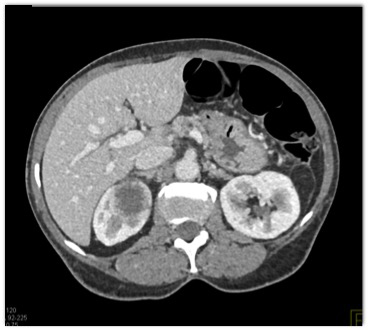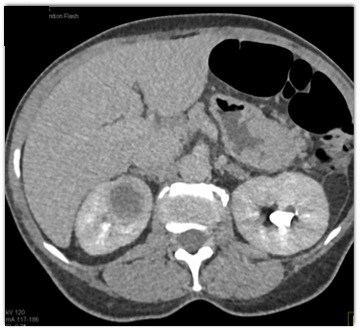 papillary renal cell carcinoma
clear cell renal cell carcinoma
renal abscess
Bosniak 3 cyst
4) In this 30ish year old female with abdominal pain the most likely diagnosis is?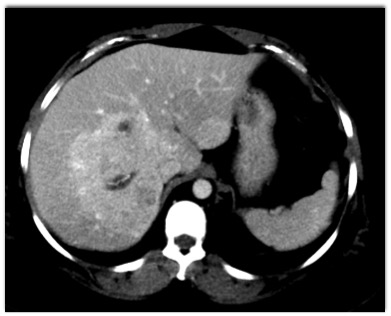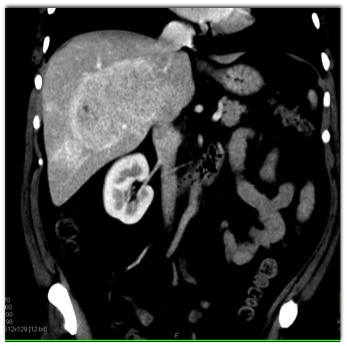 hemangioma
hepatoma
focal nodular hyperplasia
hepatic adenoma
5) The cause of right hydronephrosis in this 20ish year old female is?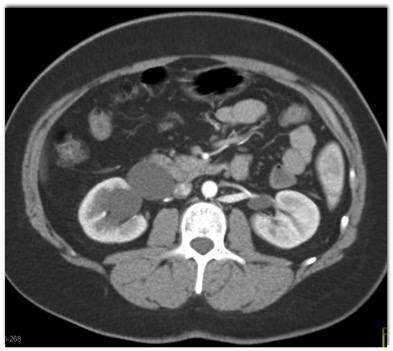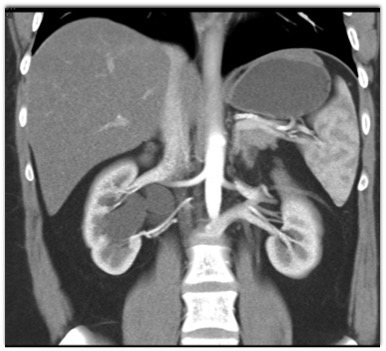 passed stone
transitional cell carcinoma of the distal ureter
UPJ obstruction
reflux
6) The best diagnosis for this incidental adrenal mass in a 65 yr. old male is?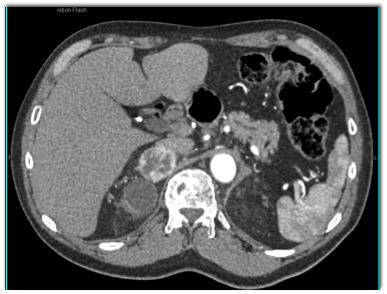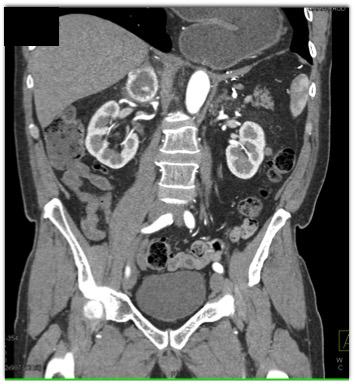 adrenal adenoma
metastatic renal cell carcinoma
pheochromocytoma
adrenal hematoma
7) In this patient post Whipples procedure for pancreatic adenocarcinoma the best diagnosis is?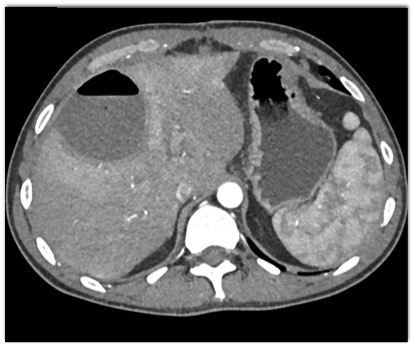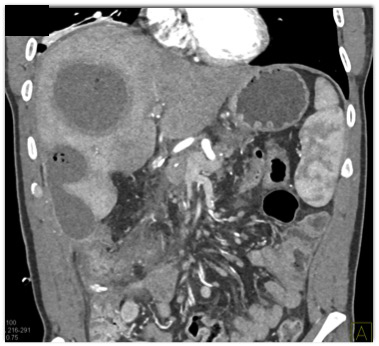 metastases to the liver
liver infarction
liver abscess
infected cyst
8) In this patient with abdominal pain the best diagnosis for the splenic lesion is?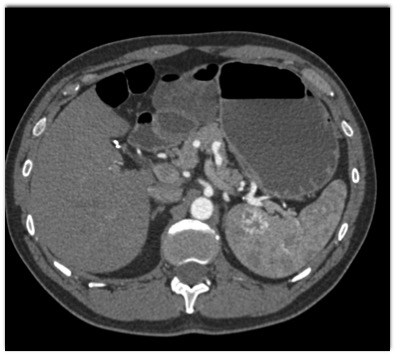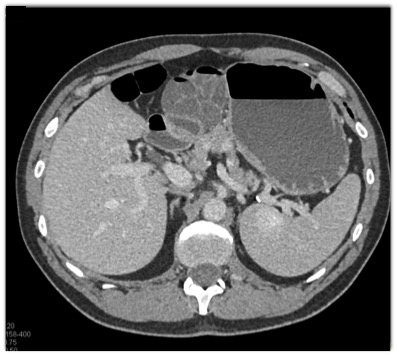 angiosarcoma
hemangioma
hamartoma
AVM post trauma
9) The best diagnosis for this incidental mass detected on a chest CT is?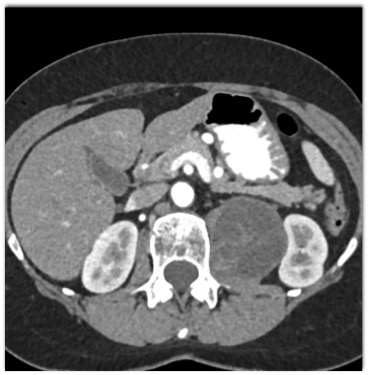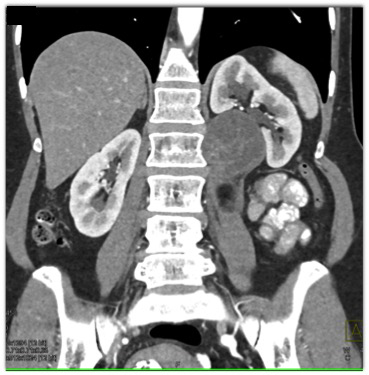 lymphoma
sarcoma
schwannoma
renal abscess
10) 65 year old male with crampy abdominal pain had a CT and the best diagnosis is?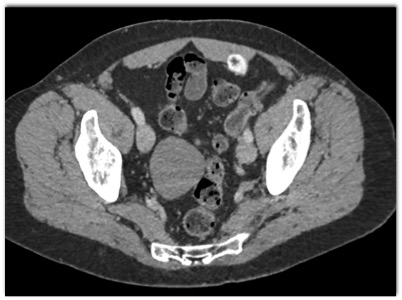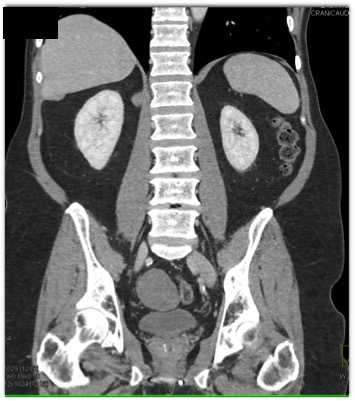 lymphoma
GIST tumor
leiomyoma
adenocarcinoma