Quiz of the Month ❯ December 2016

---
Instructions
Login to CTisus.com. If you do not have a CTisus account, create one here »
Click on thumbnail images to view a larger version of the image
Select the best answer
Submit your answers by selecting the "Submit" button at the end of the quiz.
1) The most likely diagnosis in this case is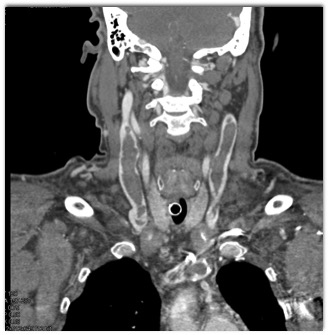 flow related changes
necrotic nodes
bilateral carotid artery thrombus
bilateral jugular vein thrombosis
2) The most likely diagnosis for the abnormal left kidney is?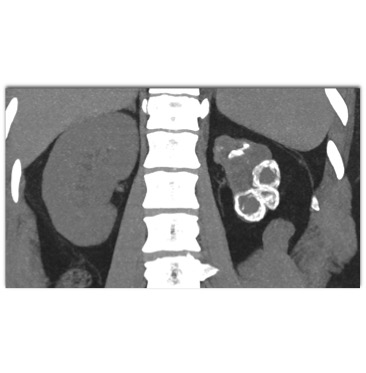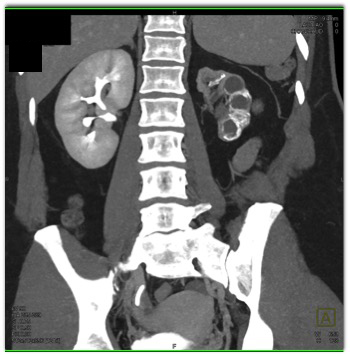 prior renal infarction
renal calcification
renal TB
vasculitis
3) The best diagnosis in this case is ?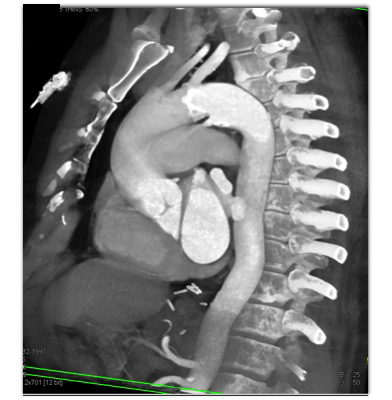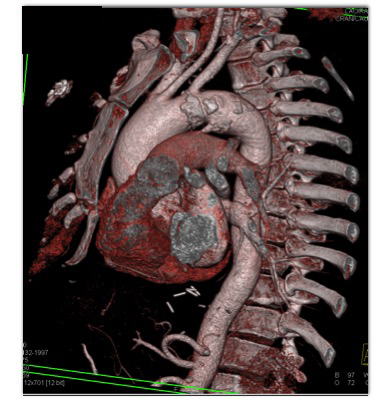 Patent ductus arteriosus
aortic dissection
aortic fistulae
atherosclerotic disease
4) In this afebrile patient the most likely diagnosis would be?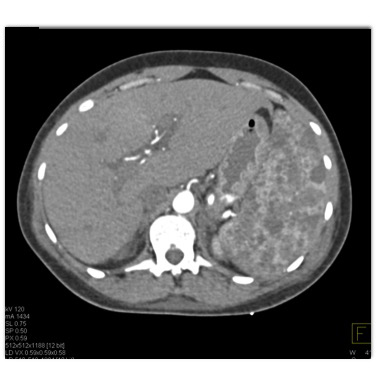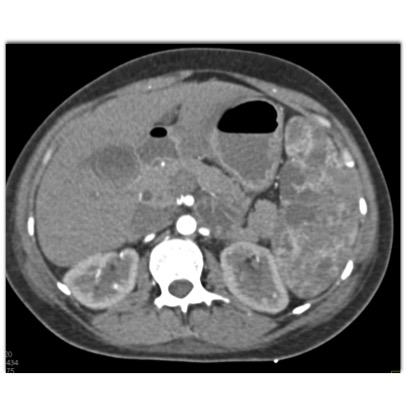 renal abscess
renal infarction
splenic hemangioma(s)
hamartoma
5) The best diagnosis in this case is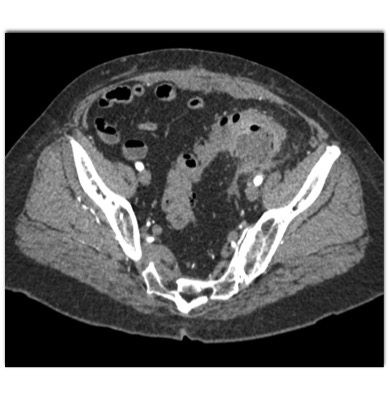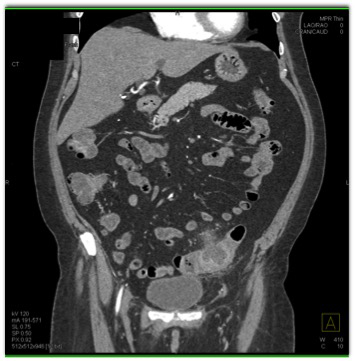 foreign body perforation
CMV infection
diverticulitis
left sided appendicitis
6) The best diagnosis in this case is?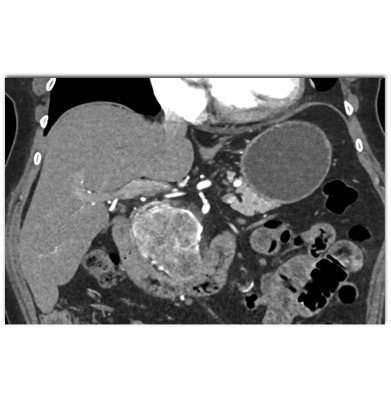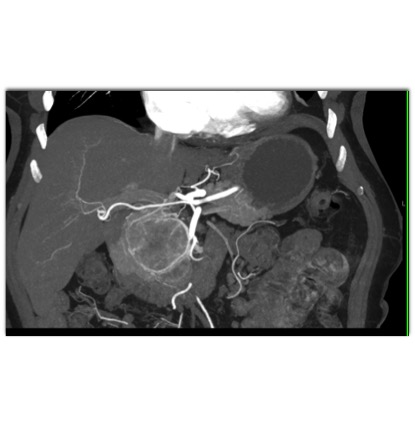 SPEN tumor
Serous cystadenoma
Neuroendocrine tumor
Pseudocyst
7) In this patient with Hepatitis C the best diagnosis is?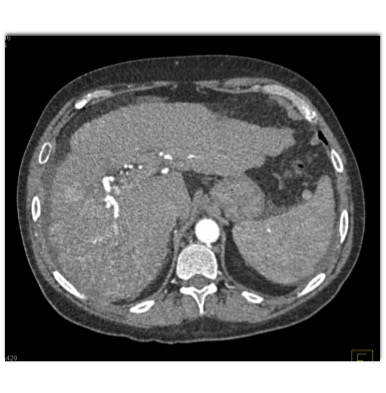 regenerating nodule
hepatoma
AVM of the liver
hemangioma
8) The best diagnosis in this 50ish year old male is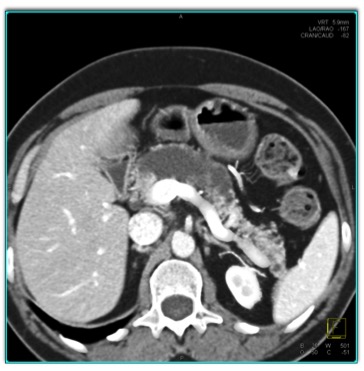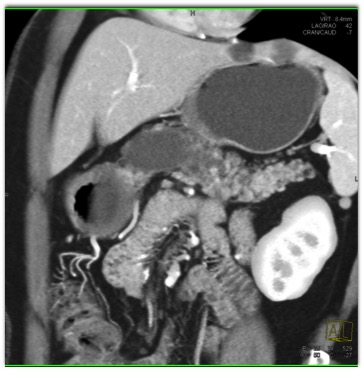 pancreatic pseudocyst
main duct IPMN with high grade dysplasia
serous cystadenoma
MCN (mucinous cystic neoplasm)
10) The most likely cause for this case of pseudomyxoma peritonei is?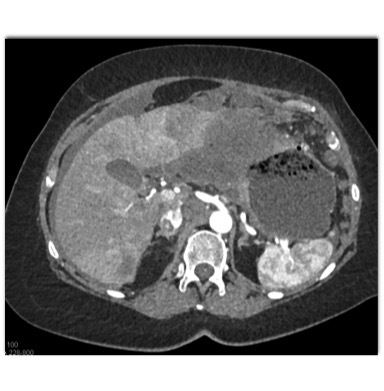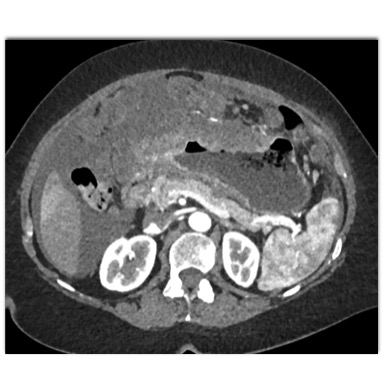 colon cancer
mucocele of the appendix
gastric cancer
ovarian cancer